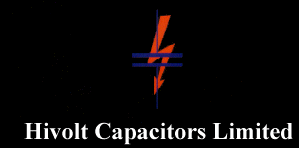 have been designing and manufacturing high voltage capacitors at our factory in Northern Ireland since 1968. In the manufacture of our product we employ mixed
dielectric technology. Our impregnant is a highly refined pure mineral oil. We do not use PCBs or other toxic material. Typical applications for our capacitors include X-ray power supplies; linear accelerators, laser; radar and pulse equipment; RF transmitters; railway traction and general high voltage power supplies.
At HIVOLT CAPACITORS LIMITED we specialise in the manufacture of custom built components. We produce small batch quantities and can supply on a one-off basis replacements for those difficult to source capacitors. Our flexible design approach has enabled us to become the leading UK producer of capacitors for almost every high voltage application.
The name of HIVOLT CAPACITORS LIMITED has become synonymous with quality for both product and efficiency of service. Our commitment to quality has been officially recognised since 1991 when we were awarded the International Standard Quality Certificate BS EN 9002. We ensure this standard is maintained by having quality audits carried out by external bodies.
Over the years HIVOLT CAPACITORS LIMITED has built an impressive loyal customer base. Our market which was once mainly located in the UK and Europe now stretches from the USA to Australia, Scandinavia to South Africa and more recently to Taiwan and Japan.
We look forward to expanding this customer base and satisfying any capacitor requirements you may have.